Grade 9 Tutorial Schedule
Wednesday June 19 Last Day of Classes grades 9 - 12 
Thursday June 20 - 9-12 - ELA 9 PAT - 1-3:30 - open social PAT tutorial 
Friday June 21 - Indigenous Peoples Day - No classes no exams
Monday June 24 - 9-12 - Social 9 PAT - 1-3:30 - open Math PAT tutorial 
Tuesday June 25 - 9-12  Math 9 PAT 1-1:30 open Science PAT tutorial
Wednesday June 26 - 9-12 Science 9 PAT Tutorials
Room numbers will be posted in the school on the day of the tutorial.   
Scholarship Information
Scholarship Information Link 
June 2019 Exam Schedule Link
Grade 9-12 Summer Google Course
Mid June-July
An independent course to be completed at your pace anytime, from any place!
If you complete by July 14, you get a Chromebook! 
Expanded to all High School Grades. 
Questions? Email jen.lefebvre@wrsd.ca
Summer CALM
July 2-19
Distance style program with in-person teacher support once day a week in both Rocky Mountain House and Drayton Valley. 
Registration and more information @ www.wrsd.ca/calm
Important Updates:
Important Updates:
*WCHS is going paperless. Sign up for PowerSchool to see your child's attendance, grades and assignments. Instructions for PowerSchool sign up went home with invoices, but if you need help, please give the school a call. We will have a station set up to help on Parent Teacher Interviews. 

* Fees for term 2 are now overdue. If you have fees outstanding for term 1 and last year, you have until May 3rd to settle your account. If you have questions, please contact Anette Chambers at our office. 

*You can pay your fees immediately through School Cash Online. Register here. https://www.schoolcashonline.com/ Or you can bring cheques or cash to our office. 

*Parent Teacher Interviews are May 1 - The sign up page will be live at 3:00 this afternoon. Click herehttps://www.schoolinterviews.ca/book/step1?z=mjBHdy  the code is hsuca if the link doesn't work. 
Grade 9!!! You can earn your own chromebook!!
Grade 9 students only! The class will start in mid June. The course must be done by July 14 to get the chromebook.
Mid June students will receive a get started email and google classroom invite. The course is completely online, done through google classroom.
The course is about how to use google. You will learn searching, email, docs, slides, spreadsheets, online safety, credible sources and the cloud.
The credits you earn are:
INF 1030 Word Processing 1
COM 1910 Project - Online Sources & Safety
INF 1060 Spreadsheets 1
INF 1070 Digital Presentations 1
INF 1910 Project - The Cloud
COM 1255 E Learning and Learning Management Systems
The course is optional, but you earn 6 high school credits! If students complete part of the course they can earn partial credits, but no chromebook.
Your teacher will be Ms. Lefebvre, who teaches and works out of central office. You can email her at jen.lefebvre@wrsd.ca if you have questions.
School Newsletter: The Wolf Howl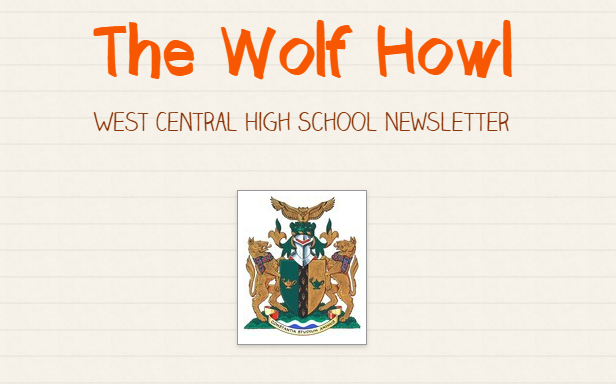 Link to the newest Wolf Howl
Powerschool Link
If you want to access the WCHS powerschool, click on the following link: