Back to all posts
Posted on
Online report cards & 2022/3 timetables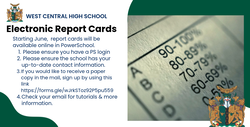 Starting in June, report cards will only be available online in Powerschool and will not be mailed. 
 1.  Please ensure you have a PowerSchool log in or have your student log in for you.  If you need help, it is important this is done before the end of the school year as our offices are closed for the summer. 
2.  Please ensure the school has your up-to-date contact information. 

If you would like a paper Report Card for year-end, please sign up here. https://forms.gle/wJrkSToz92P5pu559

For a video tutorial for PowerSchool go here https://drive.google.com/file/d/1438_G90qhGJb6PIXAe6pTavalVxvgKS3/view?usp=sharing